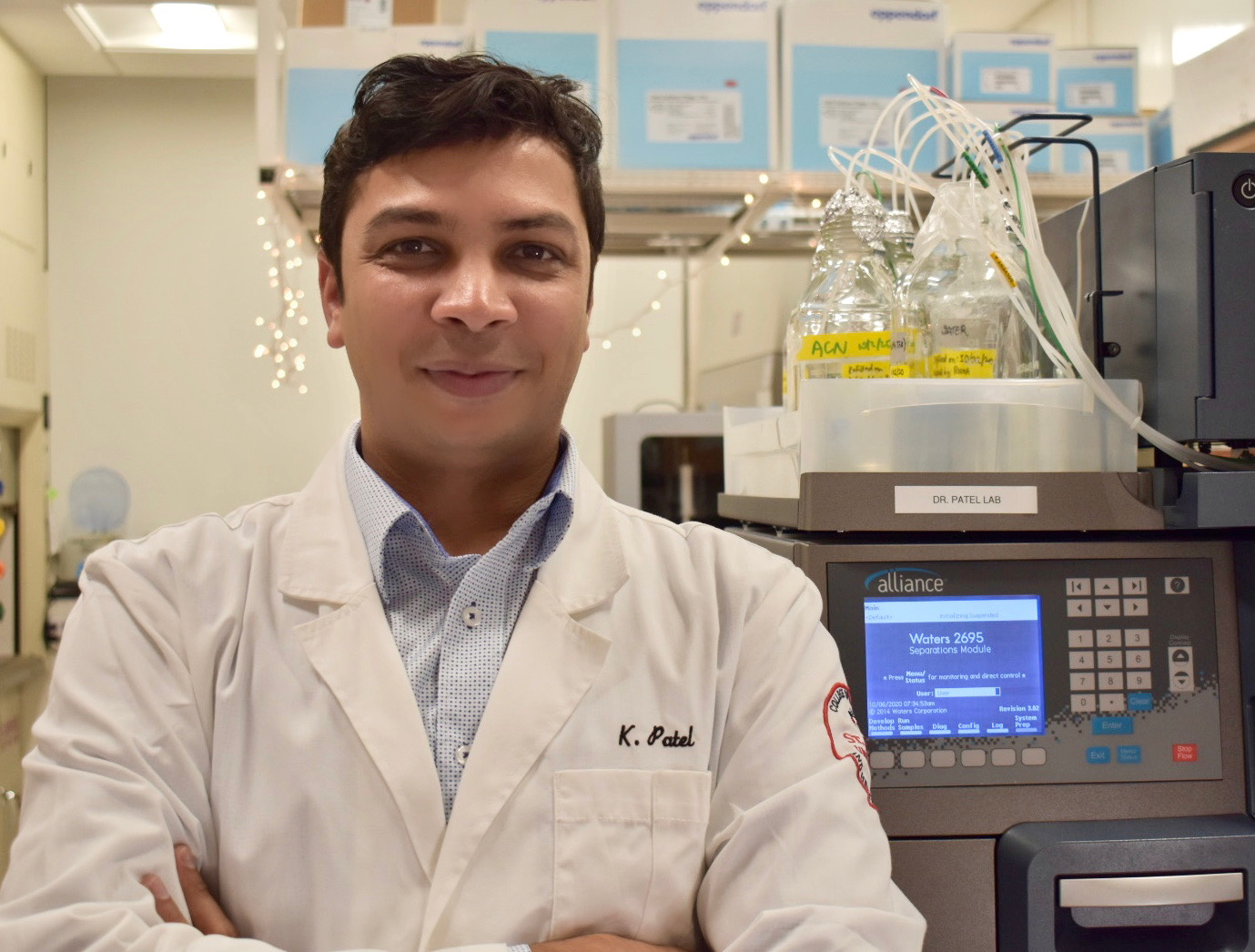 Dr. Ketan Patel is as an Associate Professor of Pharmaceutics at St. John's University, NY. He holds PhD in Pharmaceutics from Institute of Chemical Technology (formerly UDCT), Mumbai, India (2013); M.Pharm from Mumbai University, India (2009) and B.Pharm from Sardar Patel University, India (2007). He was awarded AICTE and UGC-SAP fellowships for securing all India first rank in Graduate Aptitude Test in Engineering (GATE)-2007 and ICT PhD entrance test-2009, respectively. Post completion of his PhD, he joined the Department of Pharmaceutical Sciences, Florida A&M University, FL, USA as a Postdoctoral Fellow on an NIH-funded research project. During his postdoctoral tenure (Jan. 2014 – June 2016), he worked on various projects; Targeted nanotherapeutics for lung & breast cancer treatment, overcoming drug resistant in lung cancer, topical formulations for chemoprevention & psoriasis treatment. During his PhD and postdoc, he has received several oral/poster/travelship awards for presenting his research work at various international conferences including AAPS, CRS, ACCP, GRASP and IPC. 
Dr. Patel has authored 75 publications in peer-reviewed journals in the field of Pharmaceutics, Nanomedicine and Cancer. He has filed 5 US patents (awarded/pending) for his innovative formulation pertaining to the treatment of cancer and psoriasis.  He is mentored/mentoring 11 PhDs, 5 MS and 8 undergraduate students working in the area of Cancer Nanotechnology (Melanoma, lung cancer, Pancreatic cancer), Long Acting Injectables (LAIs), 3D printing, abuse deterrent formulation, Gene delivery, remdesivir formulation for COVID19, Nasal delivery of insulin, solubility and bioavailability enhancement techniques. His laboratory is one of the first one to work on formulation aspects of PROTEOLYSIS TARGETING CHIMERA (PROTAC) for cancer treatment.
Dr.  Patel received Melanoma Research Scholar Award 2017 for his research proposal on metastatic melanoma targeted nanomedicine. He received the National Institute of Health (NIH) grant for development of oral nanoparticles for the treatment of drug resistant melanoma. Dr. Patel received Faculty recognition awards (multiple times) and 2022 Grants and Sponsored Research Recognition award from the St. John's University. Dr. Patel received tenure and was promoted to Associate Professor in 2021. He was invited to talk on 3D printing, abuse deterrent formulation and nanoformulation of PROTACs at various national conferences.
Associate Professor (Promoted in 2021)

St. John's University, New York
Teaching undergraduate and graduate students – Pharmaceutics, Compounding, Biotech drug delivery
Research – Setting up lab, Collaborations, NIH and foundations grants and Papers on array of cutting edge formulation technologies 
Training and mentoring masters and graduate students 
Postdoctoral fellow

Florida A&M University, Tallahassee, FL.
Formulation development, in vitro and in vivo characterization of novel formulation in psoriasis, cancer and inflammation.
Writing publications and grant reports Initiate new research project and develop grant.
Mentoring graduate students, Assign and co-ordinate their projects, Teaching them various formulations, analytical and cell culture techniques.
Ph.D. Fellow

Institute of Chemical Technology, Mumbai, India
Learning various formulation, analytical, cell culture and animal model techniques Planning and independently working on PhD research projects
Mentoring undergraduate students for small research and review projects
Teaching assistant for undergraduate lab Part of organizing committee of various international conferences
M.Pharm.

Bombay College of Pharmacy, Mumbai, India
Learning various formulation techniques and research methodology